Our daycare gives the opportunity for your dog to play freely with other dogs and run around with new friends. You can expect the highest quality of care for your dogs as we always strive and continue to find unique ways to enrich their experience.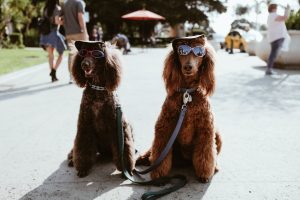 You can stay half day or full day. This is great for all dogs of shapes and sizes and for pups with separation anxiety when their humans leave for work. While the dogs get to run around and play all day we also have quiet time so they are not over stimulated and over tired for when home time arrives.
A dedicated staff member is always on hand supervising your dog to ensure we meet your dogs needs.
PRICES
Full Day Casual $55
Half Day (Less than 5 hours) $45
5 day package (5 week expiry) $265
10 day package (10 week expiry) $500
Monthly Package (unlimited days for the calendar month) $900